Websites, ecommerce, touchscreen stands – simple, understandable, doable. For more than 15 years, our team has been planning, implementing and maintaining projects that help clients look better and sell more.
We will be happy to become your partner for web development and maintenance!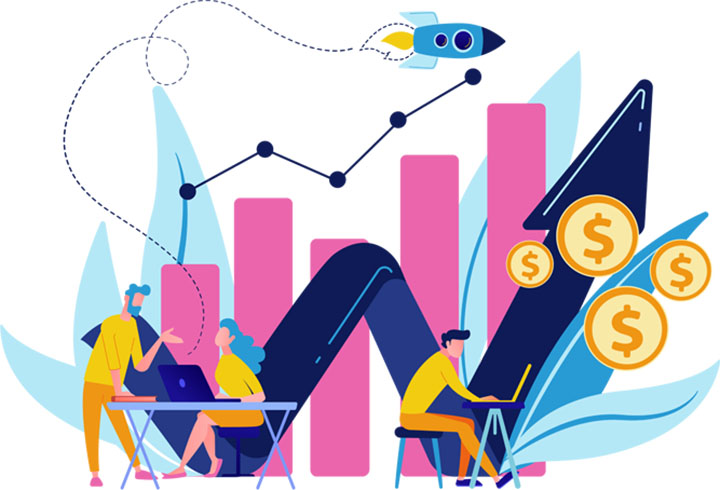 Something special
for agencies
Good design tells more and sells better
A company's online presence has one goal: users receive information and decide to start a relationship with the company.
Responsibility long term
Once the software is developed, real life is just beginning. Faced with real customers, you need to adapt and develop your web resource. We offer not only hosting, but also full maintenance from day one – servers, application, security, development. When you choose us, you choose a partner that covers everything.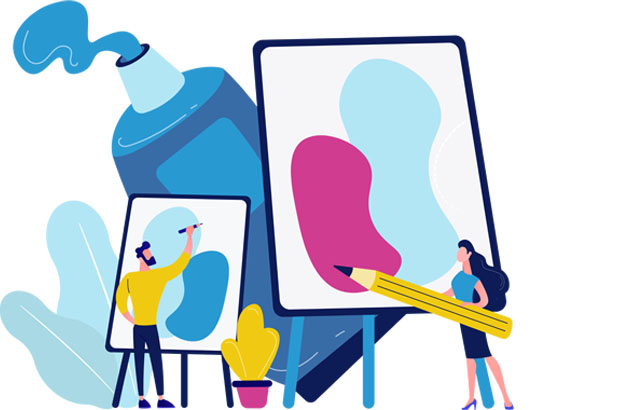 Something special
for agencies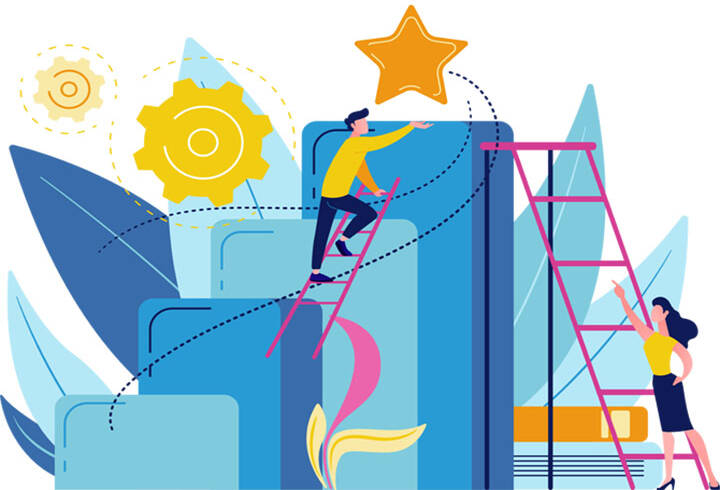 Something special
for agencies
Search for the ideal business process
There are countless tools to help you serve your customers more effectively and efficiently. Many of them do not require a complex implementation process. Take advantage of our vast experience to connect these tools and don't miss out on customer news, SEO opportunities and deals.
We have long stopped offering complex self-made systems, because almost everything can be achieved with WordPress. It's no coincidence that around half the websites in the world are built on it.
WordPress is one of the most effective tools to create a professional web presence and improve your company's sales performance. Intuitive interfaces, a wide range of features and hundreds of thousands of WordPress developers help you get the results you want. In addition, the client can become independent of the developer at any time.
Because WordPress is so popular and seemingly simple, so many people call themselves WordPress programmers. This often leads to slow, awkward pages that do their job badly and are difficult to maintain. If this is the case for you, we offer an overall assessment of your website within 30 minutes, offering you a scenario on how to improve it.
One of the main advantages of our maintenance services is our ability to assess the needs of each project individually. In most cases, auto-updates make a website slow and unreliable in a relatively short time. That's why each of our support packages includes a reservation of professional developers' time. We are, for the most part, always contactable and ready to help.
Our customers get a better technology base, optimised code and a warm attitude. A team of proven industry professionals helps not only with the design and technical exhibition, but also with marketing, legal and business process optimisation issues
Frequently asked questions
Whether you are thinking about a new project or you already have a website / e-shop, the most important thing is to understand where to go. In any situation, you have to start by building a concept. One hour of planning is usually worth four hours of work. Simple, non-technical assessment of the situation, identifying opportunities and researching competitors usually saves countless problems in the future.
Therefore, in our view, it is always necessary to start with analytics and concepts We always offer an initial assessment and an estimate of the provisional cost as a free service. This way, you can, firstly, find out about the different options and the costs associated with each; secondly, avoid making decisions without adequate information on what the costs are. Based on the company's ambition and ability to pay, we can offer a website even at the lowest cost.
It all depends on how hard you work. We have projects that are turning millions thanks to a great web strategy, and they are based on WordPress. We also service a very large number of WordPress -based business card-type pages whose sole purpose is to tell you the basics about the service, the product and the company.
When it comes to security, WordPress itself is very secure – it is attacked countless times every day. The WordPress programmer family of hundreds of thousands of developers will take extreme care to ensure against each of these cases. Module developers are another matter. Almost all hacking incidents are related to insecure installation of additional modules. The solution to this problem is simple: only certain proven modules with excellent reputations should be used. Then there is also the regular renovation work, and there should be no problems.
There could be close to a billion websites powered by WordPress in the world around this time. If this system had any critical vulnerabilities, it is likely that a massive attack would have happened long ago, which would be the equivalent of the end of the internet world.
It depends on the volume. WooCommerce, which is the main eCommerce tool of WordPress,can develop and maintain projects with tens of thousands of products. E-commerce development is just as different as setting up a shop in the physical world, and there may be nuances that make one platform or the other more suitable. We've worked with all the major e-commerce platforms, and we chose to work with WordPress and WooCommerce precisely because it fits 90% of the time.
If we think that another system (Magento, PrestaShop, Shopify, Big Commerce etc.) is more suitable for your project, we will make this clear during the conversation. We ourselves have no pleasure in launching projects for which it is not clear that the development will be successful and enjoyable.
You can always switch. The real question is about the benefits of switching. It is worth switching to the systems we support when it is clear that the existing solution can cover the functions better. We usually find out within 40 minutes. WordPress is a classic business system. It is worth using when you need to present information, process an application/transaction, provide good SEO and customer service. WordPress is definitely not a gaming or game-type website development system. But when it comes to classic business processes and generating revenue from customers over the internet, we believe that no other system is currently able to offer both such a wide range of functionality and independence from a specific developer.